Península Mitre. Photo: Sin Azul No Hay Verde
An urgent call to protect South America's largest peat reserve
January 31st, 2022 | Rewilding Argentina
At the southernmost point of South America, in the province of Tierra del Fuego, Peninsula Mitre features 84.4% of the peatlands in Argentina. Originally home to nomadic Haush people, this vast wetland remains one of the planet's last great peatland reserves. Due to its harsh climate and geographic isolation, it is largely intact and devoid of human impact. Yet today, this fragile ecosystem has come under serious threat by off-road vehicles, illegal hunting, the predation of native fauna by domestic dogs, feral livestock, and the looting of historic and cultural antiquities.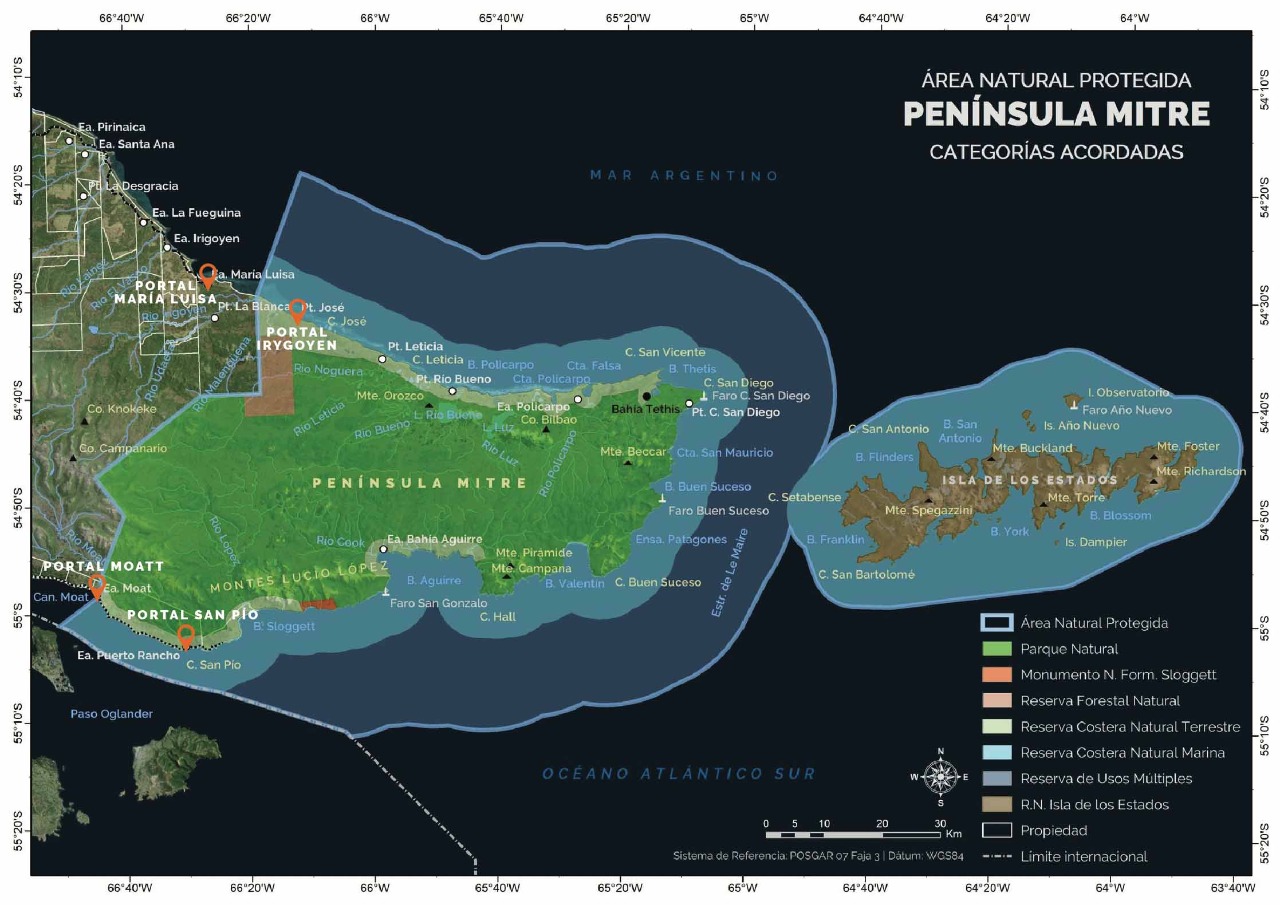 The project's map to protect Península Mitre, in southern Argentina.
This initiative proposes to protect 300,000 hectares of land, in addition to 200.000 hectareas of coastal waters, home to half of Argentina's kelp forest, another key ecosystem for fighting climate change.
Martina Sasso, Marine Program Coordinator for Rewilding Argentina, explains, "With the Covid-19 pandemic, wild and isolated places like Peninsula Mitre are suddenly facing an onslaught of unregulated activities abusive to its fragile ecosystems."
Dianna Kopansky, UNEP's Global Peatlands Initiative Coordinator sees the protection of Peninsula Mitre and its estimated 2,400 sq kms of peatlands as having global importance for nature and climate. Kopansky commented, "We need to work hard to keep the precious carbon locked in the ground in wet and healthy peatlands like those in Peninsula Mitre. It's both urgent and important not only for climate stability, but also for the precious nature that calls this place home!"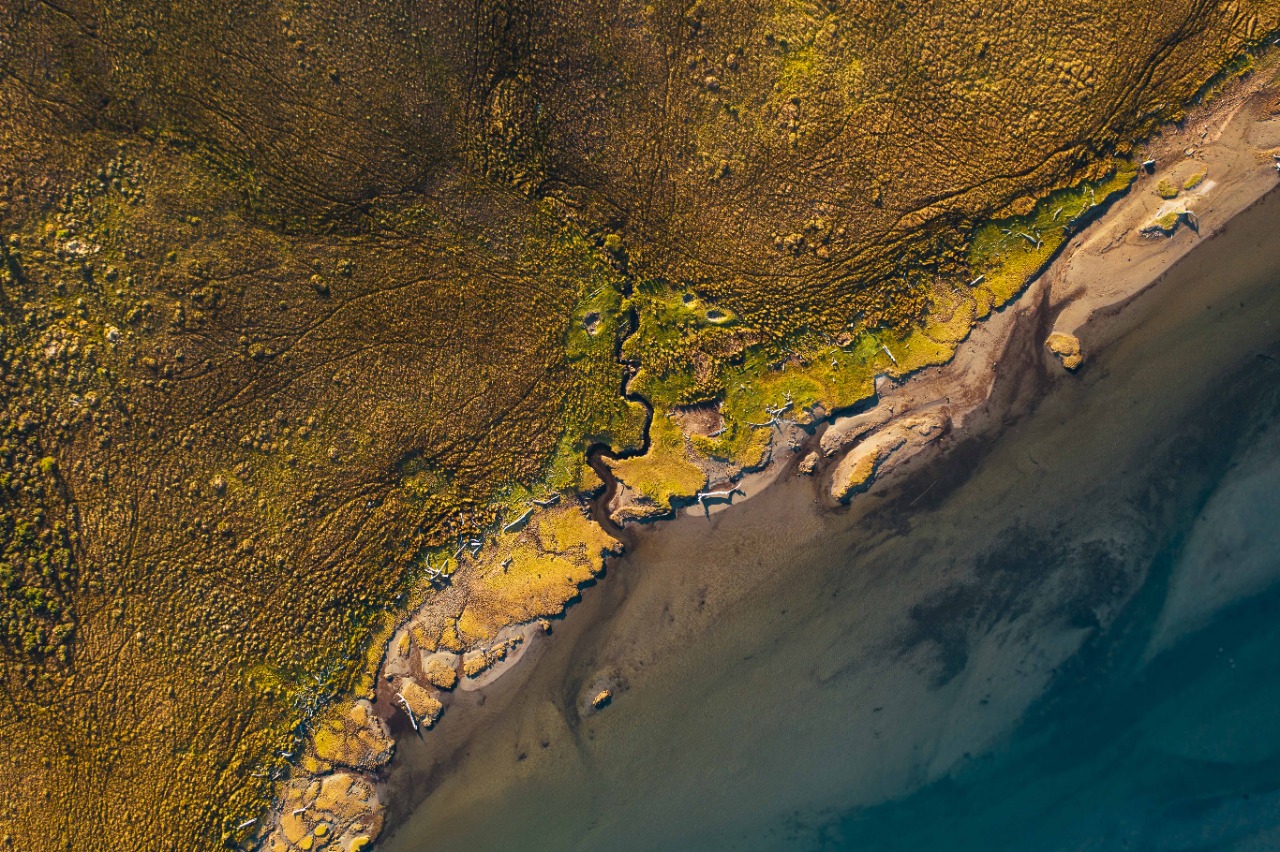 Península Mitre. Photo: Sin Azul No Hay Verde
Peatlands are the largest terrestrial organic carbon sink on the planet. They store twice as much carbon as all the world's forests and also serve as refuges of biodiversity, including many threatened species. Since plant material does not fully decompose in wet peatlands, all the carbon that it fixes over time becomes stored, increasing its density over thousands of years. Healthy peatlands thus ensure climate stability in the long term by capturing and locking in carbon.
The peninsula's unusual composition of moss species absorbs 4.5 times more carbon than other peatlands in Tierra del Fuego. The main species, Astelia pumila, forms "cushions" that act as an exceptional carbon sink. The bogs' enormous water-holding capacity helps irrigate other ecosystems in times of drought, playing a key role in climate change adaptation and mitigation. The diverse terrain of this beautiful peninsula has unique ecological characteristics: the mountain ranges, valleys, forests, lakes and rivers provide a bridge between different habitats and their species, including Andean condor, steamer duck, guanaco, red fox, southern river otter and upland geese.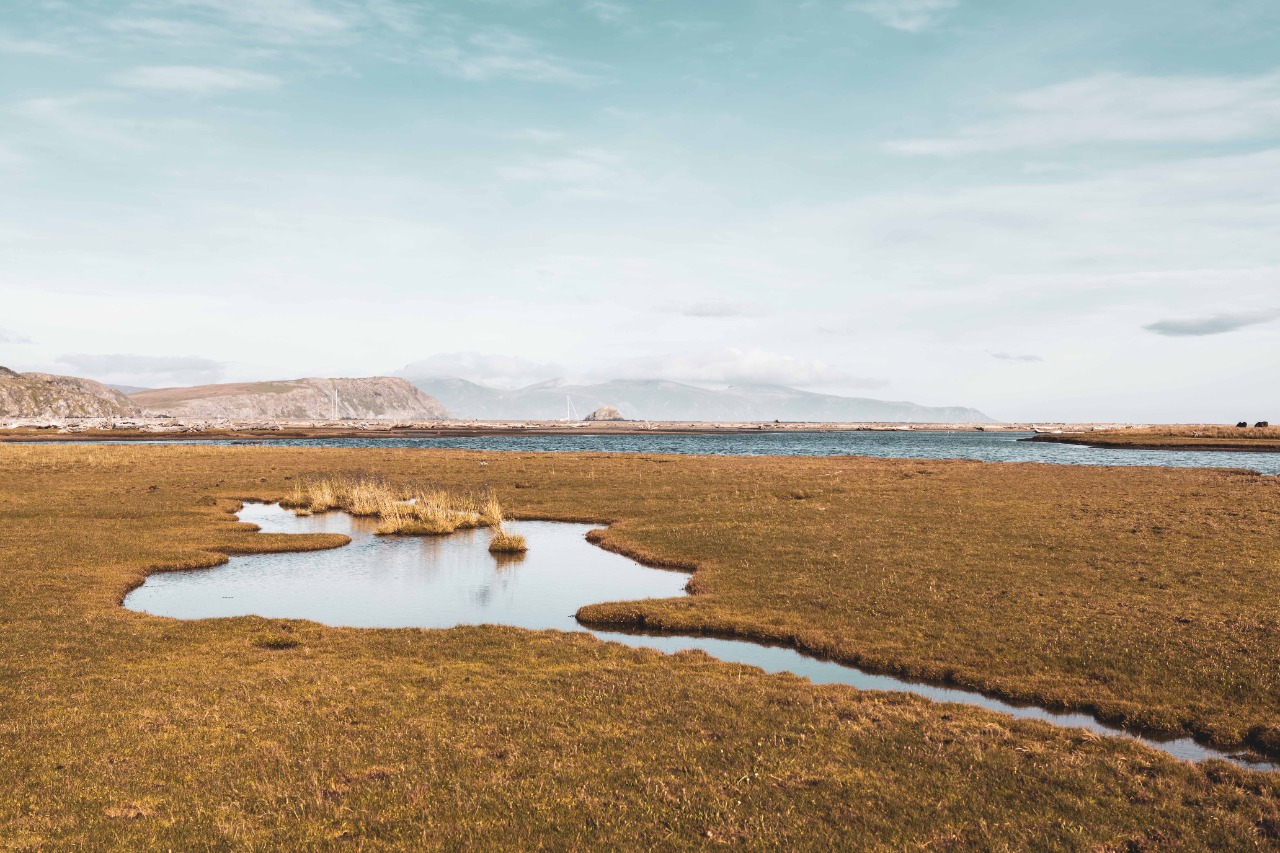 Península Mitre. Photo: Sin Azul No Hay Verde
For more than 30 years, the community of Tierra del Fuego has sought to transform Peninsula Mitre into a protected area with the aim of advancing towards a nature-based economy. The protection of the peninsula is a local decision with a global impact on biodiversity loss and climate change.
This release is part of the Global Peat Press Project (GP3) campaign, bringing together international partners to highlight the importance of peatlands as vulnerable but valuable ecosystems. It is a coordinated media outreach from UNEP's Global Peatlands Initiative (GPI) and the North Pennines AONB Partnership to promote the UN Decade on Ecosystem Restoration (2021-2030). It was conceived to raise awareness and enthusiasm about the role of peatlands in climate action in the run-up to the UNFCCC COP26 in November, and has now pivoted to focus on the vital importance of peatlands for nature, aiming to build momentum and interest in advance of the Convention on Biological Diversity (CBD) COP15 in April 2022.
A relay of stories from peatland projects worldwide, GP3 started with the UK, as the host of COP26, which took place in Glasgow, Scotland. The relay has already featured:
– The North Pennines AONB
– The Care-Peat project in Belgium
– NUI Galway/ Insight Centre
– Five EU transnational projects (Carbon Connects, Care-Peat, DESIRE, LIFE Peat Restore, and CANAPE)
– Bax & Company who straddle the UK, Spain and The Netherlands
– Ulster Wildlife
– The Lancashire Wildlife Trust
– The GPI and EUROSITE Peatlands Social Media Campaign
– NABU
– Moors for the Future Partnership
– Metsähallitus with its Hydrology LIFE Project
– Natural Resources Wales with the LIFE Welsh Raised Bogs Project
– Community Wetlands Forum and the Landscape Finance Lab
– Terra Motion
– Green Restoration Ireland Coop (GRI)
– a major restoration effort in Belarus recognized by the Ministry of Natural Resources and Environmental Protection of the Republic of Belarus
– a second release from Ulster Wildlife
– The World Conservation Monitoring Centre (WCMC) at the UN
– Griefswald Mire Centre in Germany
– Conservatoires d'éspaces naturels in France
– the Cairngorms National Park, Scotland
– a second contribution from the North Pennines AONB
– CINEA – LIFE
– Baltic Environmental Forum Lithuania
– Yorkshire Peat Partnership
– APB-BirdLife Belarus
– Frankfurt Zoological Society
…and now the baton is held by Tompkins Conservation and Rewilding Argentina.
Join us – share, learn, inspire, experience and act for peatlands, people and the planet. Follow and share using #PeatlandsMatter and #GenerationRestoration.
Notes to Editors
About Rewilding Argentina
Rewilding Argentina is a foundation created to confront and reverse the crisis of species extinction and the resulting environmental degradation, to restore the healthy functioning of ecosystems and to promote the well-being of local communities.
Formed in 2010 by Argentinian conservationists and activists, Rewilding Argentina is an heir to the legacy of Tompkins Conservation. We are continuing to carry out their work and vision, collaborating with national and provincial governments, with conservation and social organizations, both national and international, and with Argentinian and foreign philanthropists.
About the Global Peatlands Initiative (GPI)
The Global Peatlands Initiative is an international partnership launched at the UNFCCC COP in Marrakech, Morocco, in late 2016. Led by the United Nations Environment Programme (UNEP), our goal is to protect and conserve peatlands as the world's largest terrestrial organic carbon stock and to prevent it being emitted into the atmosphere. The GPI co-hosted the first ever Peatland Pavilion at COP26 in Glasgow in November 2021. Recordings of the sessions can be found here.